Luecke Roofing & Siding
At Luecke Roofing and Siding, we utilize our 30+ years of experience in the building improvement and repair industry to offer only the highest-quality craftsmanship on every project, allowing each customer to feel both safe within and proud of their home or commercial property. We've completed thousands of jobs throughout Sheboygan County and surrounding areas, welcoming both big and small projects. We also offer a 10 year warranty on our services to ensure a job well-done stays well-done. Contact us today to talk about your next remodeling project!

100

%

Satisfied Customers
Testimonials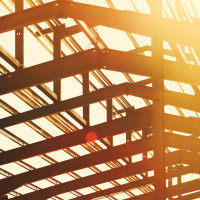 "Luecke did our tear-off roof in 2017 and everything was just great. They upgraded our shingles, were prompt and did a great clean-up after. We were thrilled that they recommended removing our chimney--we didn't realize it was no longer needed and the roof is better for it. We will definitely use them again."
"We needed a roof first time replacement on our 21 year old home. Had a few estimates and explanations, and Ben and Luecke roofing was the best price wise. A date was set, and they came through with flying colors. The estimate was two days to do the whole process and they were correct. One day to strip and reroof the main structure, then the second day to do the same to the garage. Throughout the two days, they kept the grounds very clean, finding little to no shingles, nails, or other debris especially after the job was done. The seven man crew did great work, were polite and timely, explaining things as we asked a few questions. A few of our neighbors had other companies do their roofs, but they took a week to finish on a roof that was similar to ours. We give our highest recommendation to Ben and Luecke roofing."